The Weasyfix concept
Our philosophy
Invent solutions on screw piles suitable for your projects.

A concept on screw piles
INNOVATIVE concepts
Foundation screws
Galvanized steel screw piles, sizes suitable for different types of project and guaranteeing certified loads.
Connectors
Connectors suitable for all types of structure (wood, steel, concrete, composite materials) provide the link between the screws and the structure, and enable easy, multi-directional adjustments to be made.
Accessories
Galvanized steel profiles can be added as a complement and/or as an alternative to wood, concrete and composite structures.
Specific accessories suitable for the different configurations and requirements of your projects.
Discover our range
A concept on screw piles
REVOLUTIONARY installation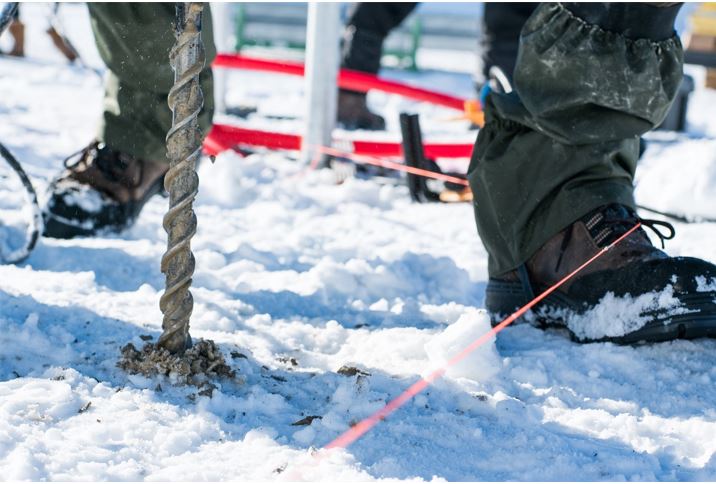 Pre-drilling with

drill bits

suitable for the type of terrain.

It is essential to pre-drill a good hole as this prepares the soil to accommodate the screw pile.
Standard pre-drilling is carried out with a 35 mm diameter drill. However, for harder soils where it may be more difficult to install the foundation screw, it is possible to increase the pre-drilling diameter.
The pre-drilled depth must be less than the depth required to drive the foundation screw into the ground.
In hard soils and dry conditions, we recommend pouring water into the hole before installing the screw pile.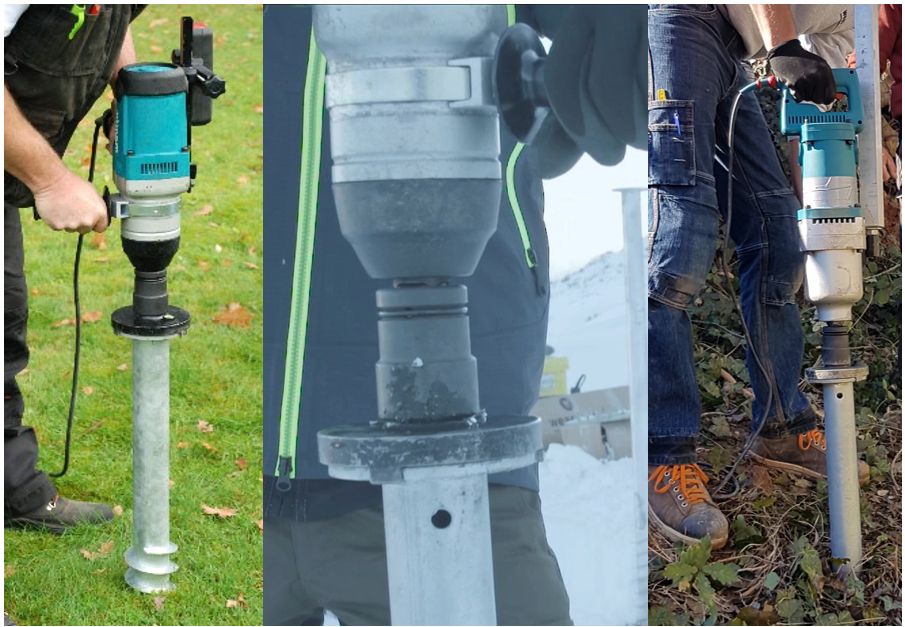 Portable

electric, pneumatic or thermal tools

depending on the conditions.

Weasyfix is the only manufacturer to offer powerful impact drivers which enable one person to install the screw piles on their own.
Depending on the number of foundation piles required, you can opt for the Weasylectric Pro or a pneumatic machine.
What's more, our machines can be equipped with a laser receiver which will help you directly install the foundation screws in a level position.
No other installation system is as fast!
A concept on screw piles
UNIQUE support offered
The interactive online questionnaire helps us collect the information we need to draw up a quote for your project in a structured way. It will take you less than two minutes to fill in.
You will need to have all the information relating to your project at the ready.
This exclusive Weasyfix software comes in the form of an interactive questionnaire which is used for entering requests for projects that are ready to start. (see the estimator page for projects still in the planning phase)
The purpose of this software is to gather the information required to process your request so that we can optimize the processing time and send you a reply as quickly as possible.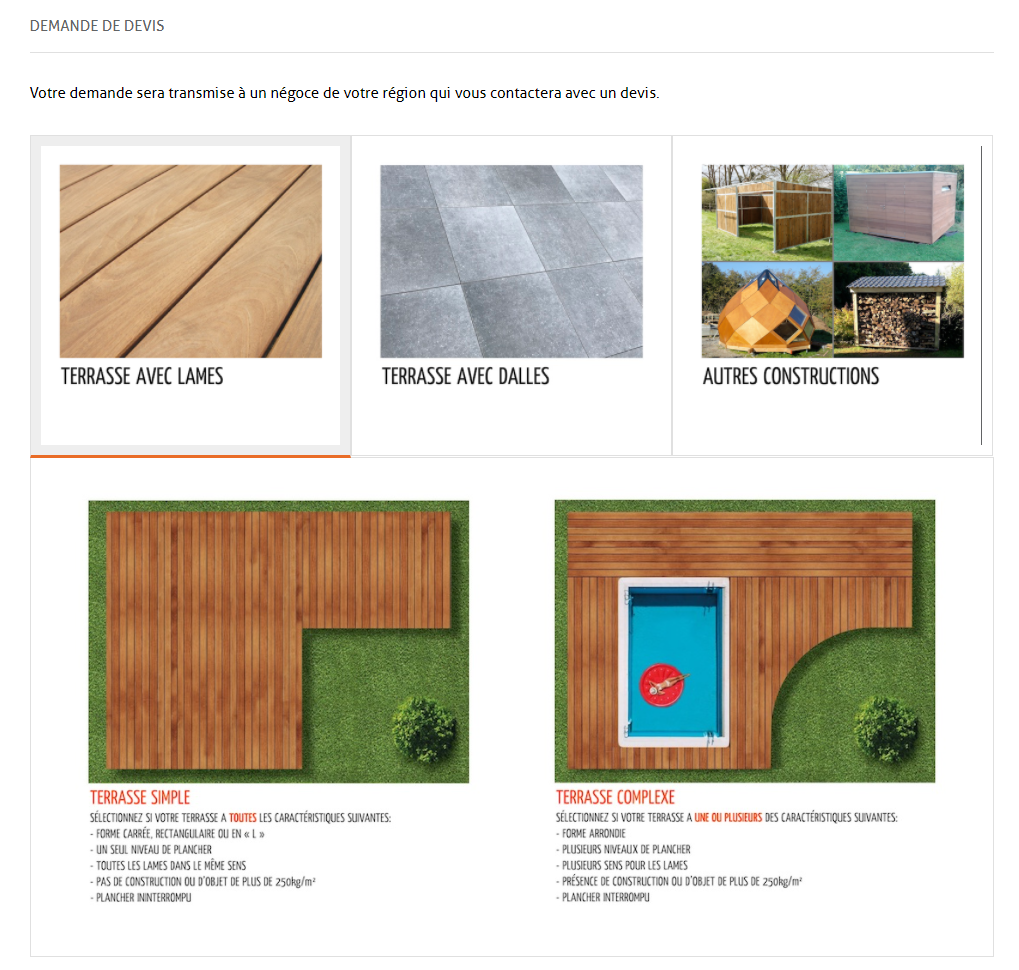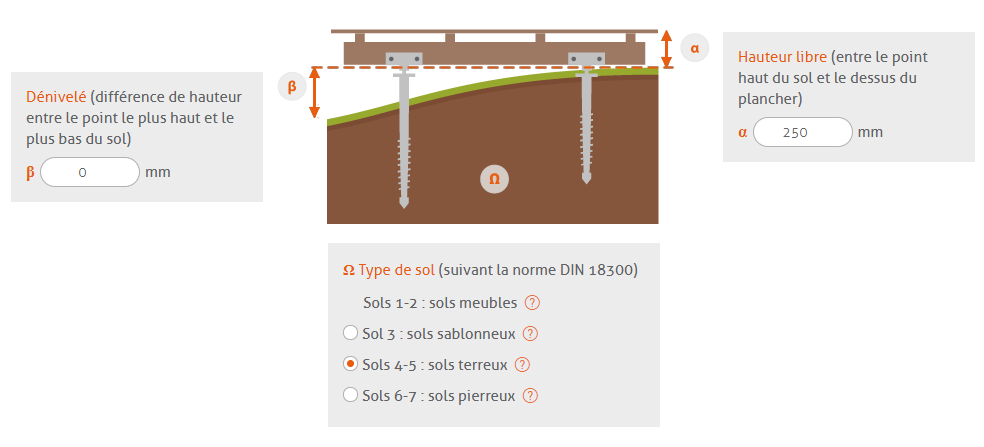 Developed entirely in-house, Weasyfix provides software to help you automatically calculate the number and position of parts required to implement your projects.
This software is constantly being developed so that we can respond to new applications even more efficiently.
(You can use it to select the solution you require, customize the cross-sections of your chosen wooden elements and pay for your items, etc.)
Advantages
Why choose Weasyfix?
Efficient
Stock products, certified quotes, quick, uninterrupted work – documented and very easy assembly.
Professional
High-quality finishes, precise and perfect installation, the surrounding area remains intact.
Ecological
Environmentally-friendly system, long-lasting, recyclable and reusable products, no concrete or digging of the ground required.
Do you have a project? Get a free estimate via our online form