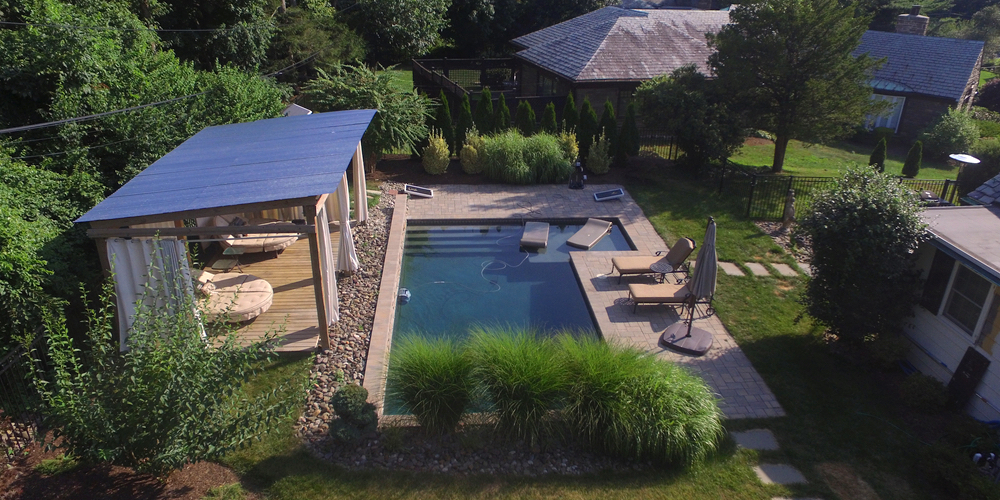 Pool house on Weasyfix foundation screws
Would you like to create a pool house or an equipment room without the use of concrete?
The right Weasyfix foundation screw exists to match your requirements!
SPECIFIC ADVANTAGES
Why use Weasyfix screws?
Anchored in the subsoil or on a terrace surrounding the swimming pool, enclosed or half-open pool houses bring added enjoyment to the water's edge.
Weasyfix foundation screws and connectors make it possible to combine horizontal wooden structures, stoneware slab structures and round or square wooden posts to create a harmonious and long-lasting ensemble.
Advantage 1: Weasyfix makes it possible to combine different materials with regular or irregular shapes.
Advantage 2: Weasyfix is used to install terraces and constructions immediately after building the swimming pool (without having to wait for the ground to stabilize).
Discover our solutions
Our adapted solutions
Projects & creations
Pool house
Do you have a project? Get a free estimate via our online form