In cases where the structure consists of steel tube posts and the lateral forces are not too high, by using hollow screws which do not require connectors, you can considerably reduce the price of your foundation system.
FS 76-750 F and FS 76-550 F screws have a diameter of 76 mm which increases their resistance to lateral forces.
The resistance to pull-out and compression can vary depending on the soil conditions.
They are positioned with an adapted screw head.
Ref.
WEASYHEAD 76 (F8). This solution is limited to posts with a cross-section of less than 60 mm, and provides excellent pull-out resistance.
Advantage 1: Economic system with very fast installation as it only requires three steps.


Advantage 2: Compatible with round, square or rectangular posts or any other shape post with cross-sections of less than 60 mm.

1

/4
Post cross-section < 60 mm – Weak lateral forces
This solution is carried out in 3 steps:


1. Hole in the ground

2. Foundation screws

3. Fastening the post


1. Hole in the ground
It is essential to first make a hole in the ground as this ensures that the screw will penetrate well into the soil.
Lubrication helps to position the foundation screw.

Step 2: Installing foundation screws
Our portable electric machines, in combination with a laser transmitter and receiver, are used to install the screws in a level position and do not require any specific actions.

Step 3: Fastening the posts
The construction's posts are attached inside the body of the foundation screw with the aid of three hex head screws. This ensures good anchoring in the ground and excellent pull-out resistance.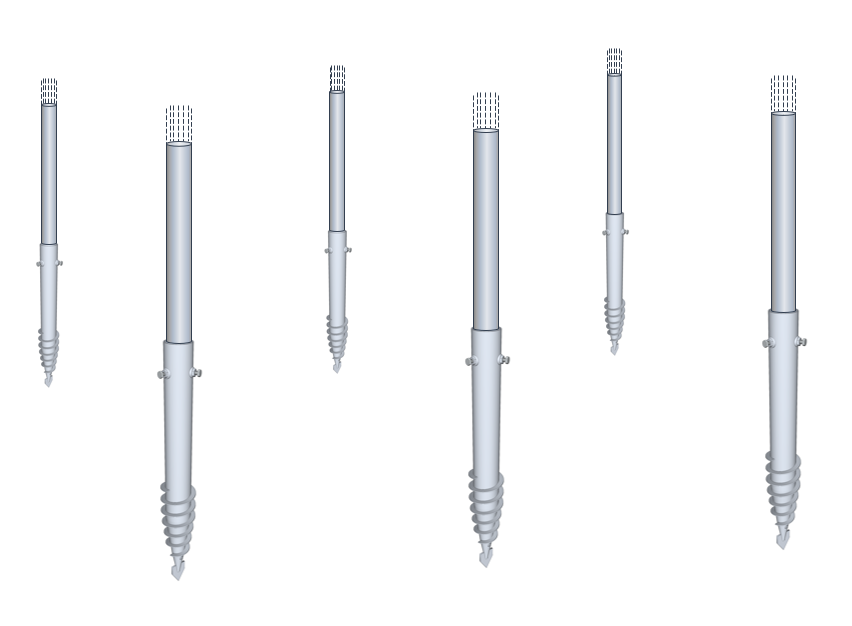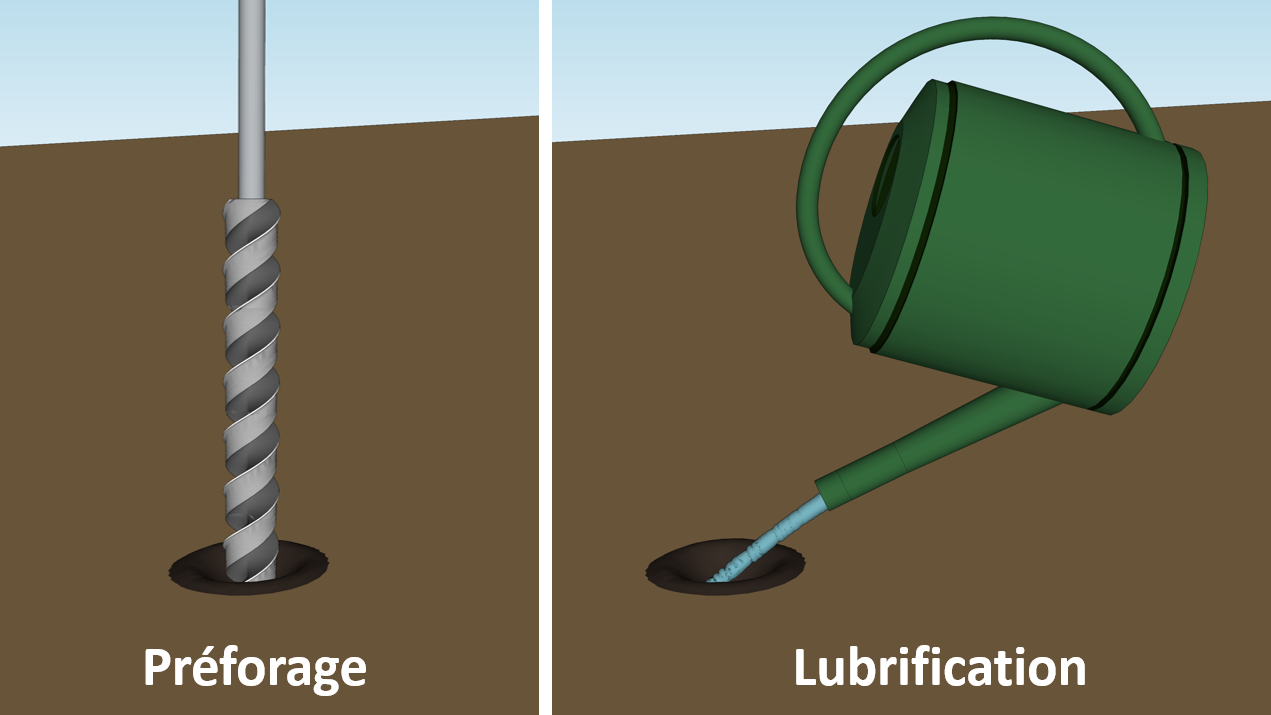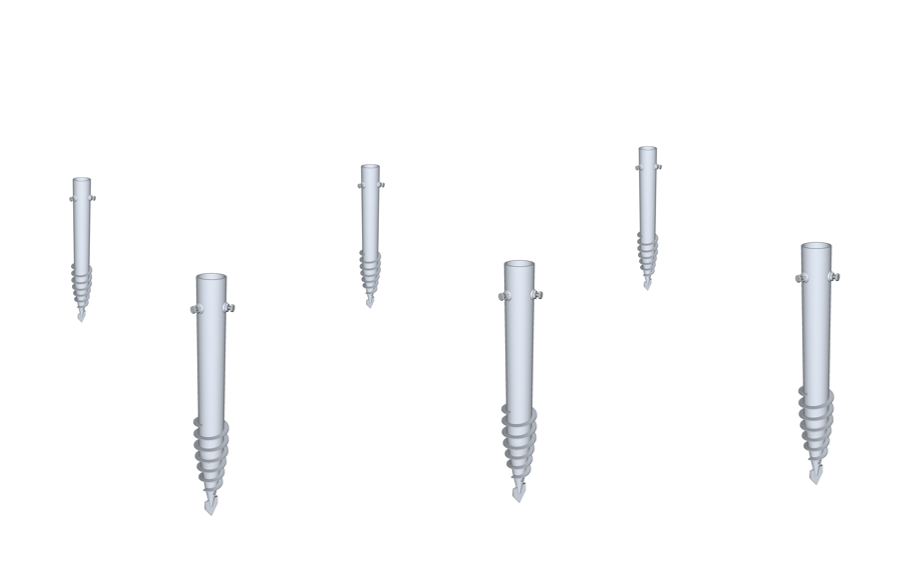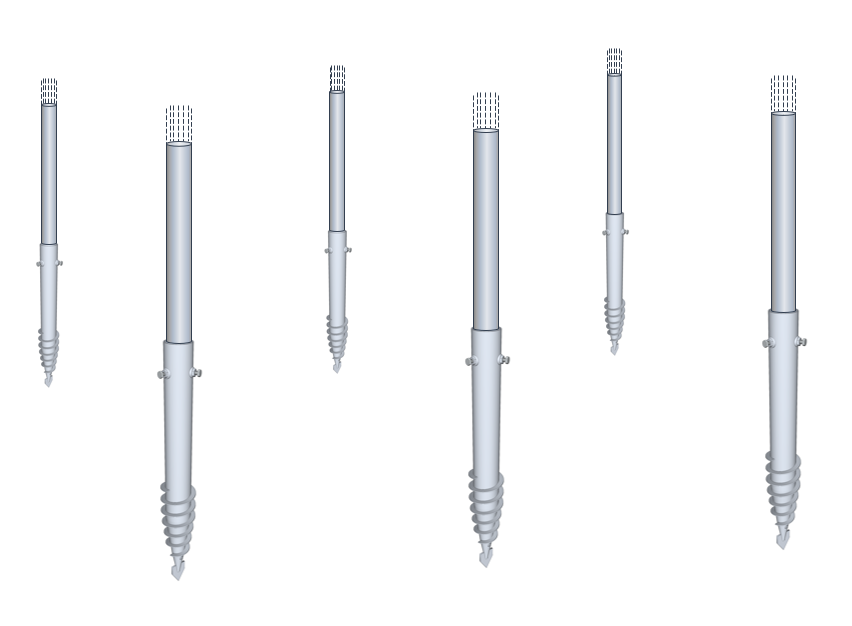 Comprehensive tutorials
Detailed installation
Follow the tutorial below which gives step-by-step instructions on how to install this solution:
Our products
Products associated with this solution
Creation
Projects created with this product
Do you have a project? Get a free estimate via our online form