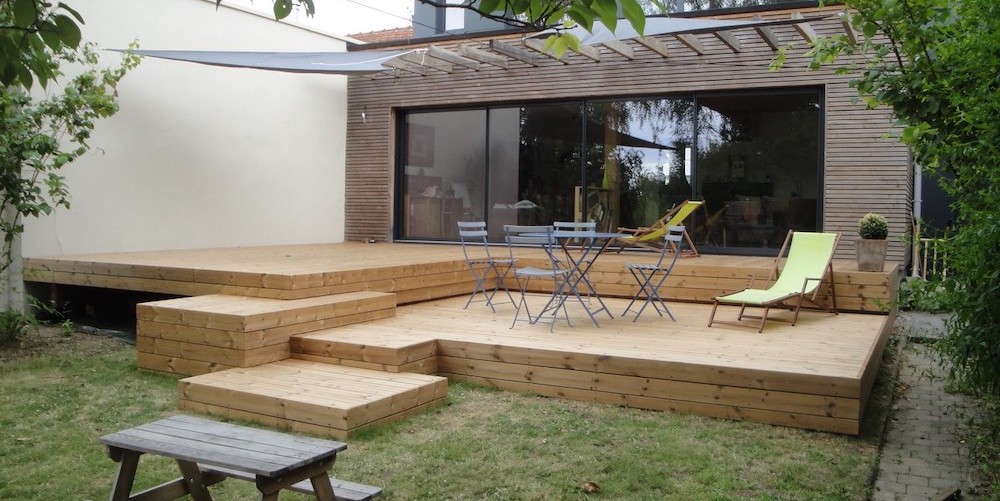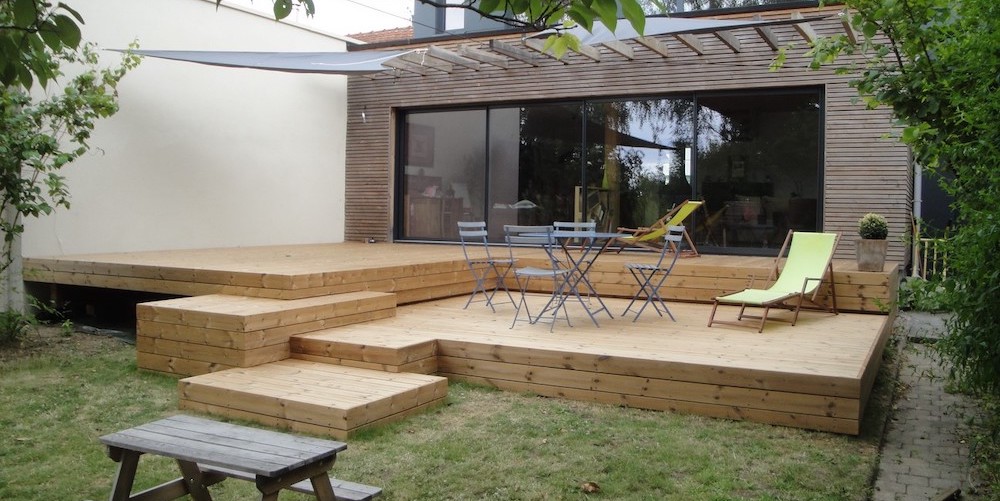 Terraces on various levels on Weasyfix foundation screws
Would you like to build a terrace over several levels without the use of concrete?
The right Weasyfix foundation screw exists to match your requirements!
Specific advantages
Why use Weasyfix screws?
Different levels give your terrace an aesthetic feel.
Weasyfix offers foundation screws in different sizes so that you can create different levels on your terrace without having to add a single structure.
They enable fast work, are aesthetically-pleasing and give free rein to your creativity.
Advantage 1: Weasyfix foundation screws enable different levels to be created without complicating the structure or significantly increasing the costs.
Advantage 2: if, during construction, you wish to change the initial plan, the screws enable you to quickly adapt the layout to the surroundings.
Discover our solutions
Our adapted solutions
Projects & creations
Terraces on several levels
Do you have a project? Get a free estimate via our online form