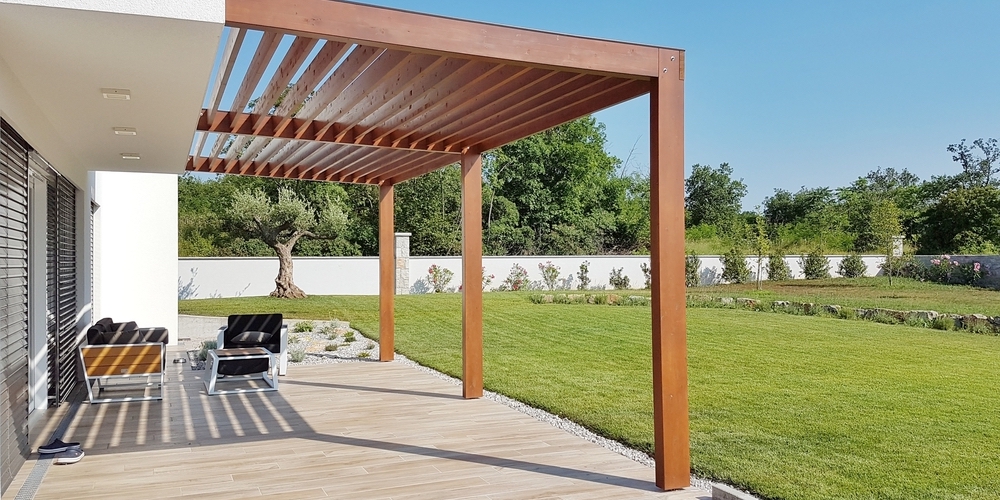 Pergola on Weasyfix foundation screws
Would you like to build a pergola without concrete foundations?
The right Weasyfix foundation screw exists to match your requirements!
Specific advantages
Why use Weasyfix screws?
Lightweight and ventilated, bioclimatic or traditional constructions made from wood or metal, pergolas are easily anchored in the ground on Weasyfix foundation screws.
Advantage 1: Quick assembly without excavation, ensuring excellent stability in strong or even very strong winds.
Advantage 2: A few 5 kg Weasyfix foundation piles installed with a portable machine permanently anchor the assembly in the ground.
Discover our solutions
Our adapted solutions
Do you have a project? Get a free estimate via our online form