Developing a camp site in France with Weasyfix foundation screws
Creation of several structures without concrete (chalet, fence, pergola, wooden steps) on Weasyfix foundation screws during the development of a camp site in Fréjus (France).
1

/7
Luxury tents
Creation of a luxury tent with a beautiful wooden terrace without concrete foundations, thanks to Weasyfix screws.

Zoom-in on the construction without concrete
The tent rests on Weasyfix foundation screws which secure the construction built without concrete. The WOOD PRO® (C1) connector and the CONNECT CONTAINER L® (D16) bracket are mounted on the Weasyfix foundation piles to enable any final adjustments.

Wooden fence
Creation of a fence around a swimming pool, on Weasyfix foundation screws, without the use of concrete.

Zoom in on the foundation screws
The fence posts are secured by the WOOD 90® (C5) connector which rests on 750 mm Weasyfix foundation screws.
The Weasyfix products make it possible to achieve a structure without concrete foundations.

Wooden steps
Weasyfix products also facilitate the construction of wooden steps.

Wooden pergola
Construction without concrete of a beautiful pergola next to a swimming pool.
The fact that no concrete foundations were required for the base of the structure made the building work easier and also meant that the garden remained intact.

Wooden steps on a slope
The steps are supported by 1,000 mm and 1,250 mm foundation screws.
WOOD BASIC® (C2) connectors installed on the screws stabilize the structure.


Thanks to different sized Weasyfix foundation screws, attaching the steps to the slope was easy.
Longer Weasyfix foundation screws also make it possible to reach deeper, better quality soil.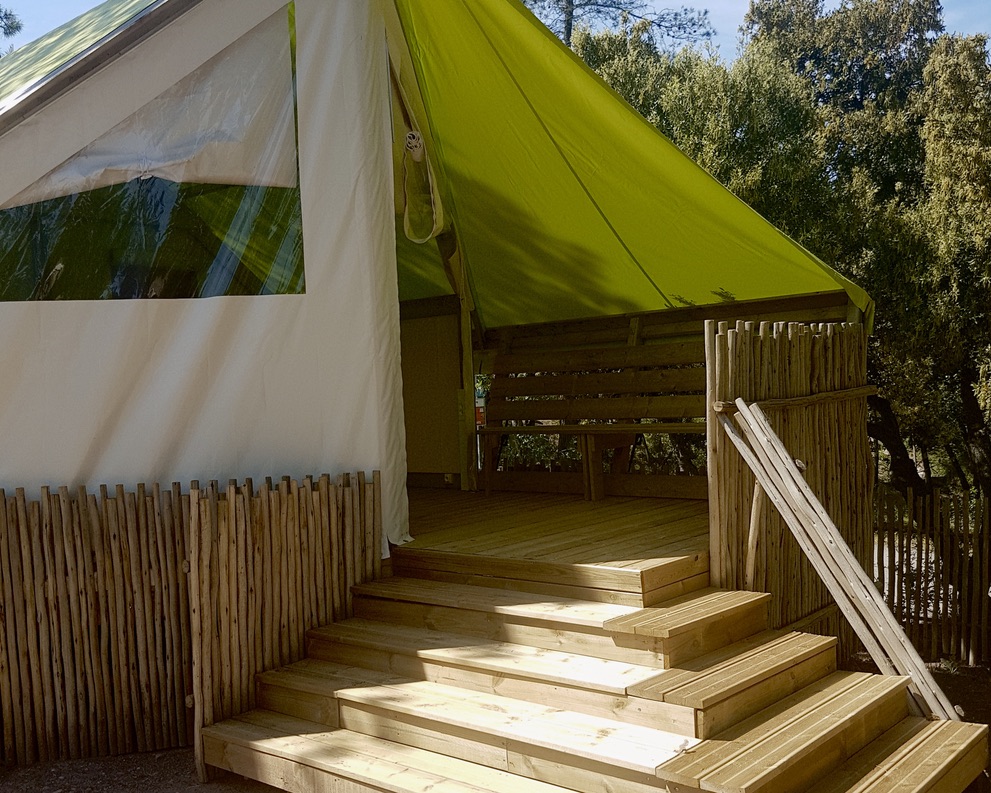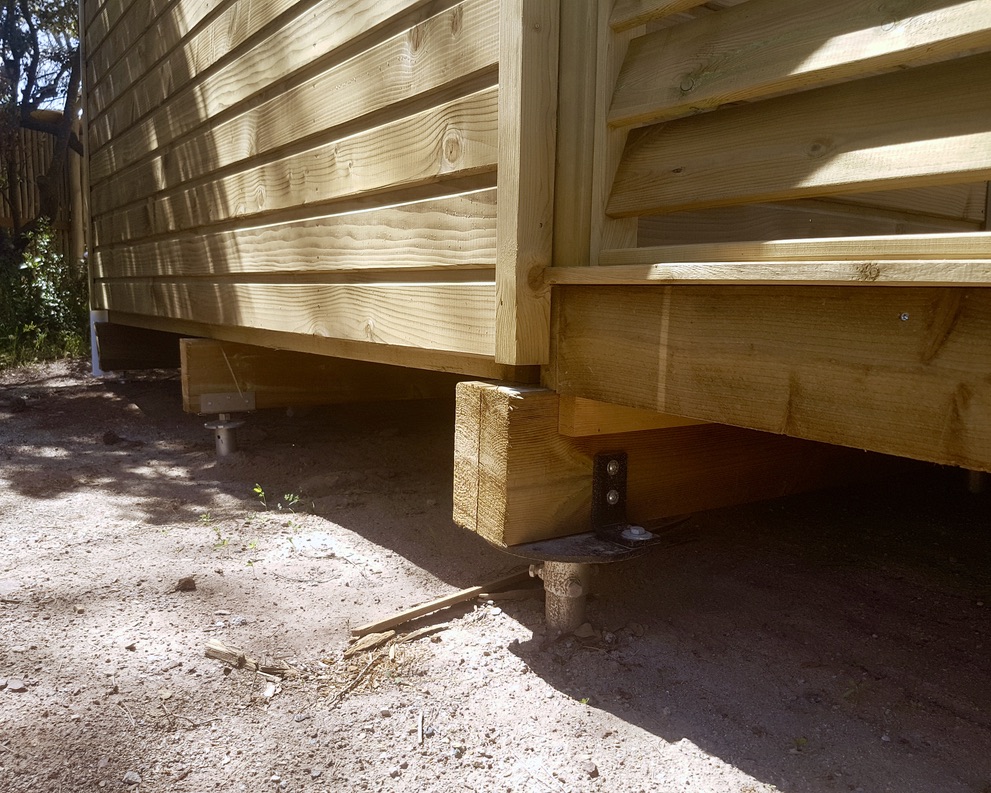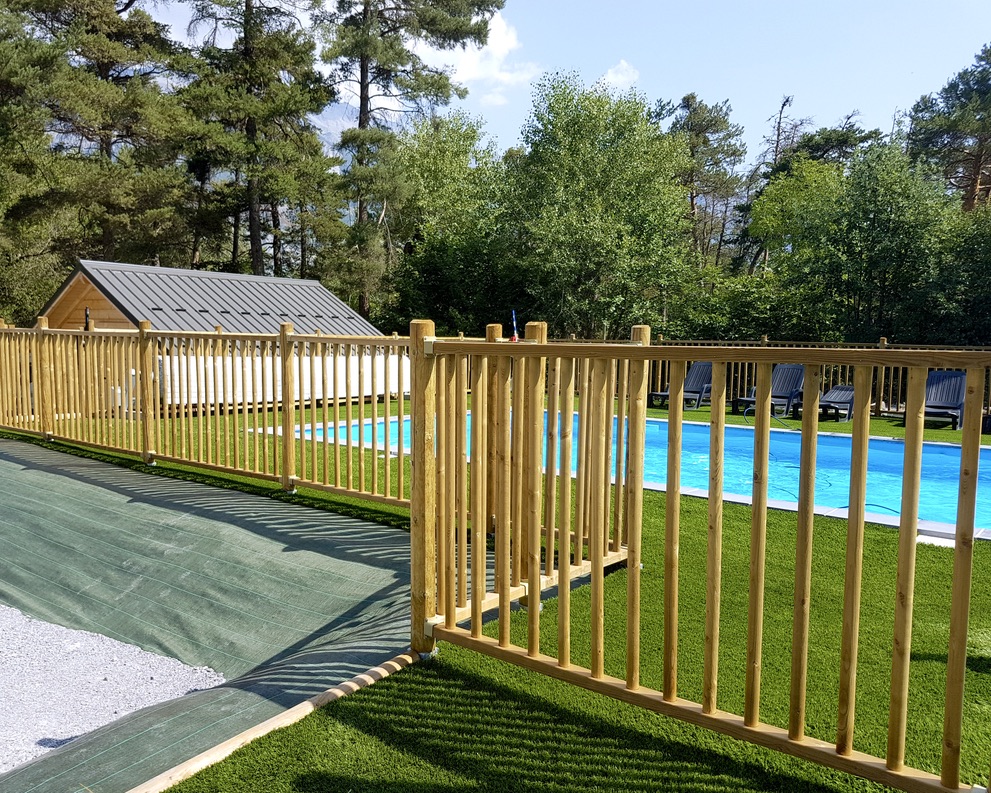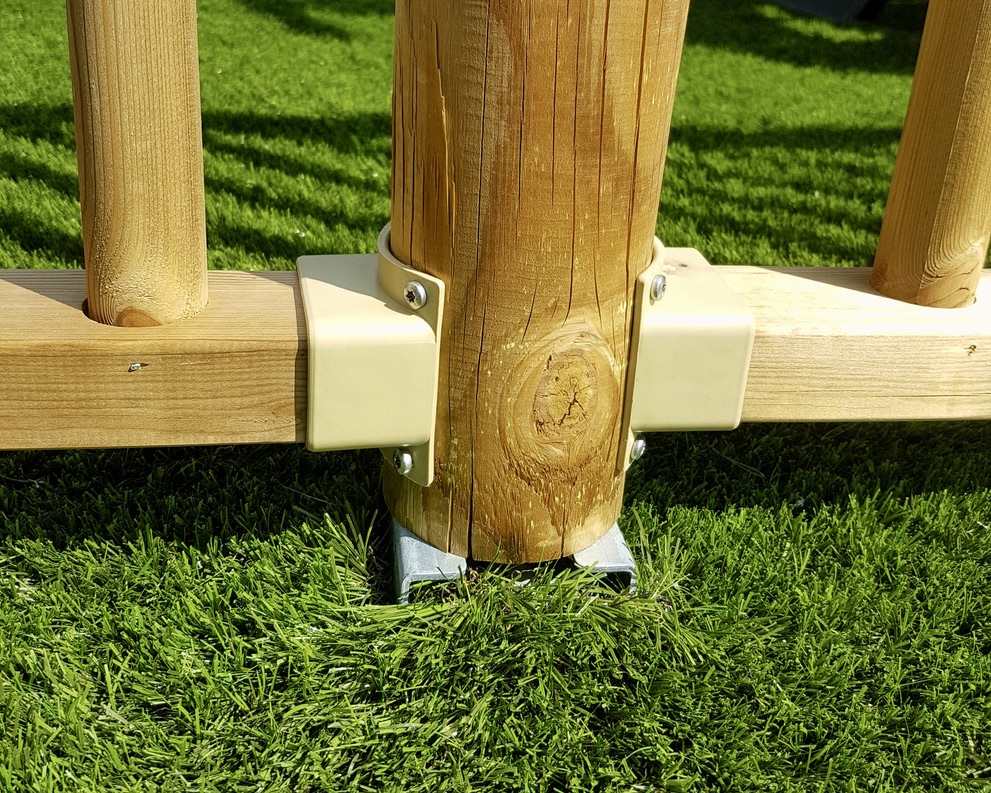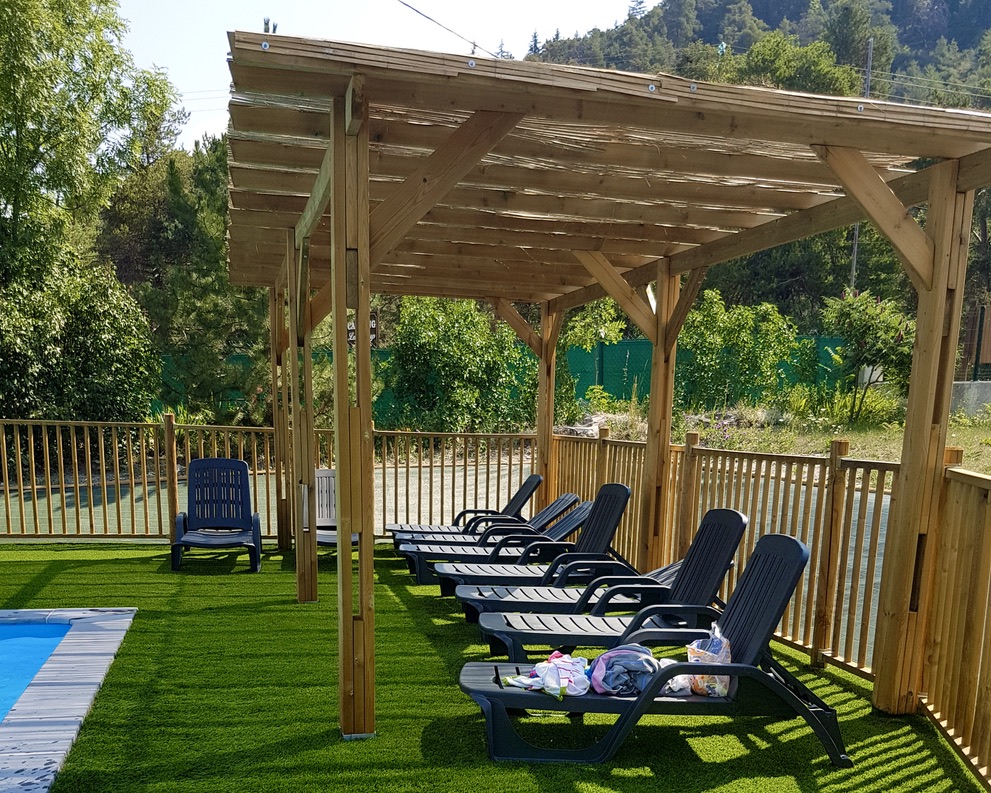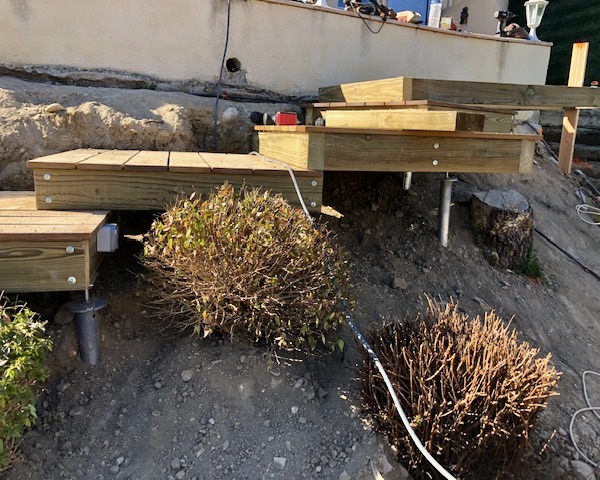 Discover our solutions
Weasyfix provides advice
Creations on foundation screws
See other creations
Discover beautiful constructions built on Weasyfix foundation screws without the use of any concrete

Do you have a project? Get a free estimate via our online form