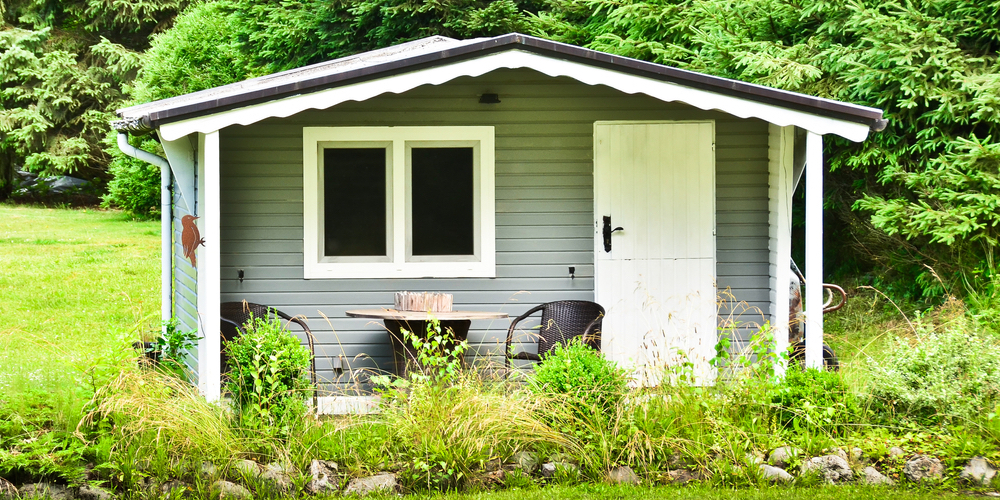 Garden shed on Weasyfix foundation screws
Would you like to build a garden shed or another type of shelter without concrete?
The right Weasyfix foundation screw exists to match your requirements!
SPECIFIC ADVANTAGES
Why use Weasyfix screws?
Garden sheds have become increasingly popular in our gardens as they are practical and provide a welcome space to store tools and other items.
Regardless of the type of shed you wish to build, thanks to their pull-out resistance, Weasyfix foundation screws, deliver exemplary resistance to the wind, both for small, lightweight sheds and larger shelters.
What's more, the transfer of loads to the ground through Weasyfix foundation screws makes it possible to install several tonnes of equipment without the floor budging an inch.
Advantage 1: Weasyfix foundation screws anchor the shed to the ground.
Advantage 2: Weasyfix foundation screws make it possible to install heavy loads on the shed floor when necessary.
Discover our solutions
Our adapted solutions
Projects & creations
Garden sheds – Other shelters
Do you have a project? Get a free estimate via our online form