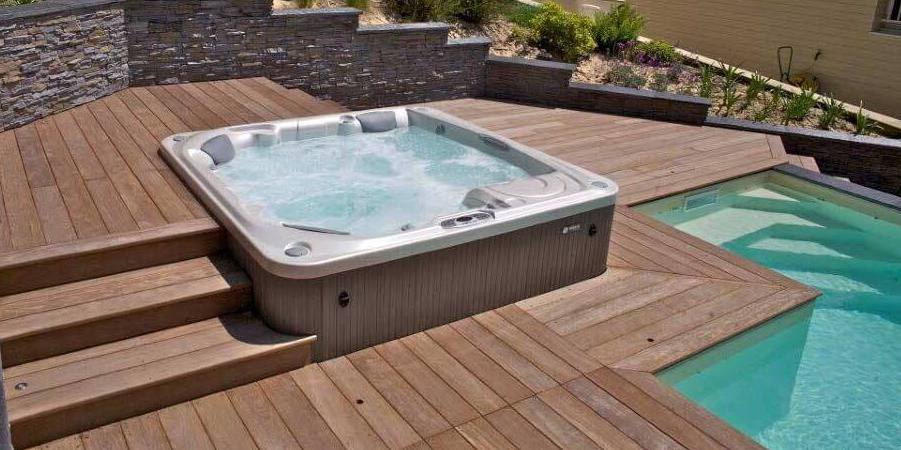 Hot tub & swimming pool on decking on Weasyfix foundation screws
Would you like to build a hot tub or swimming pool on your decking without concrete?
The right Weasyfix foundation screw exists to match your requirements!
Specific advantages
Why use Weasyfix screws?
Hot tubs can be perfectly integrated into decking to enhance them and make them more convenient to use.
Weasyfix offers solutions for supporting hot tubs and swimming pools on the decking on which they are installed.
Thanks to Weasyfix foundation screws and connectors suitable for large cross-sections of wood, the whole assembly is stable, aesthetically pleasing and easy to mount.
Advantage 1: Weasyfix foundation screws make it possible to support heavy loads when installed correctly, without having to pour concrete.
Advantage 2: If you wish to add a hot tub or a small swimming pool to your decking, it is possible to modify the decking without having to disassemble the whole thing.
Discover our solutions
Our adapted solutions
Projects & creations
Hot tub/swimming pool on decking
Do you have a project? Get a free estimate via our online form