Slab terrace & swimming pool on Weasyfix foundation screws
Here is a stoneware slab terrace with a swimming pool built without concrete, which illustrates the impressive level of quality and rendering that can be achieved with Weasyfix foundation screws.
The Weasyfix range includes five screws for standard soil, one screw for soft soil, three connectors for the wooden structures, one connector for the metal structure and two connectors for the posts.
Thanks to its multiple capabilities, the system has been developed both for wooden terraces and for terraces with self-supporting slabs.
1

/4
Screws & connector
Installing Weasyfix foundation screws and connectors to support the terrace.
They are positioned so that they follow the contours of the swimming pool and deliver a quality finish.

Structure
Left: Installing profiles on the perfectly aligned connectors thanks to the straightforward adjustment system.


Right: The profiles intersect to provide greater stability and the connectors function as supports for the slabs.

Slabs
Installing slabs on slab connectors for a neat and precise finish.

Results of the creation with Weasyfix foundation screws
The terrace is finished! Now all that remains is to enjoy it!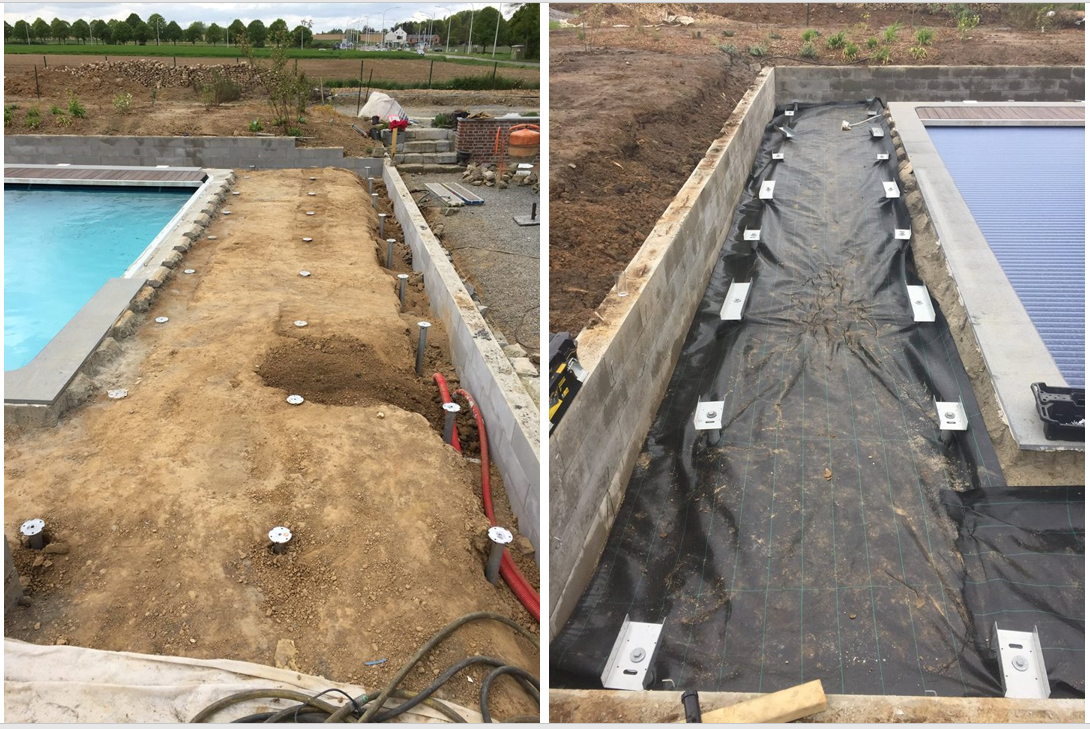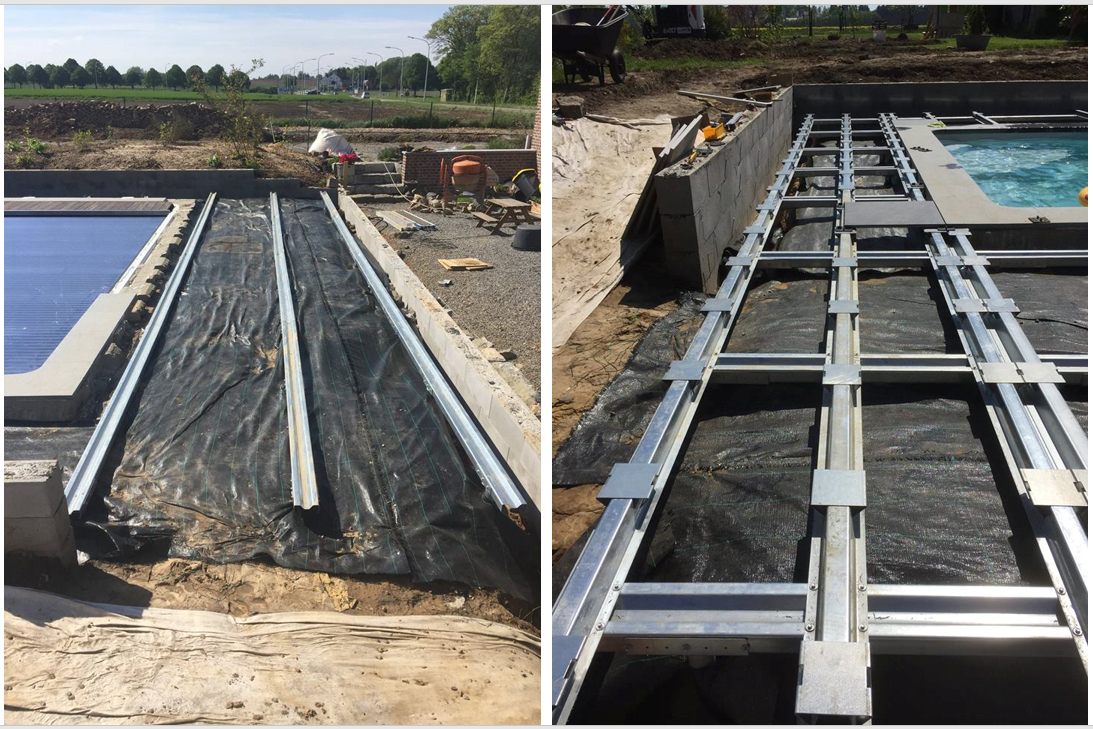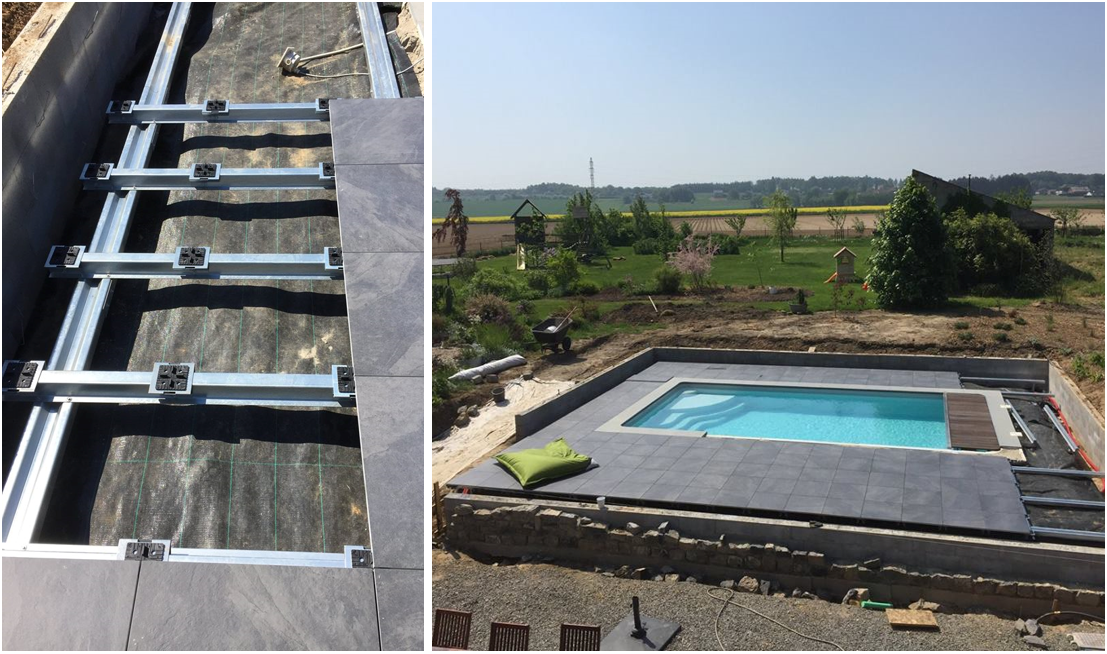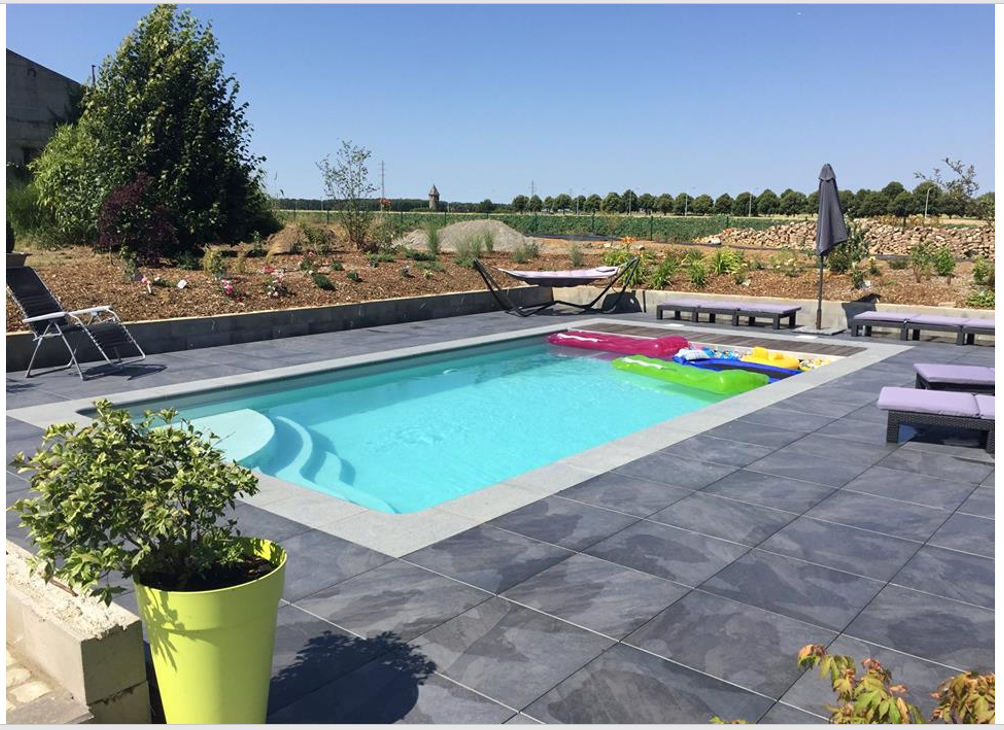 Discover our solutions
Weasyfix provides advice
Creations on foundation screws
See other creations
Discover beautiful constructions built on Weasyfix foundation screws without the use of any concrete

Do you have a project? Get a free estimate via our online form