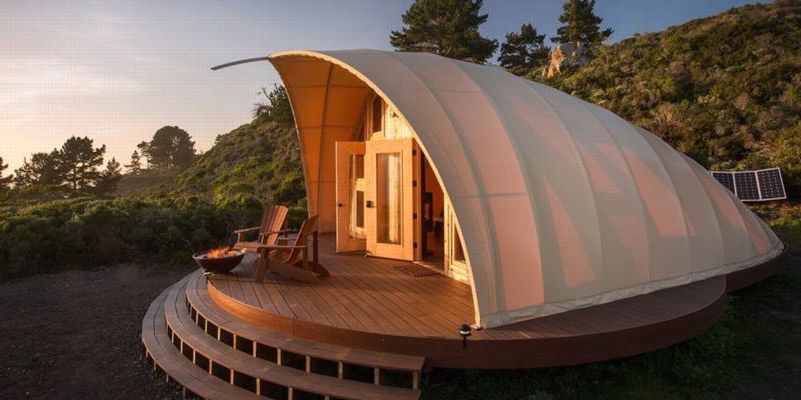 Luxury tent on Weasyfix foundation screws
Would you like to erect a luxury tent?
The right Weasyfix foundation screw exists to match your requirements!
SPECIFIC ADVANTAGES
Why use Weasyfix screws?
Whether Berber-style or more traditional, luxury tents are becoming increasingly popular in camp sites.
With a bathroom, bedrooms, a kitchen area and terrace, they guarantee a level of comfort that would have been unimaginable a few years ago.
Weasyfix foundation screws raise the structure off the ground. They make the foundations invisible and give the load-bearing elements an elegant appearance. At the same time, they anchor the whole assembly firmly in the ground so that there is no need for guy ropes, and leave the ground intact.
In addition, the tent can be moved easily as the camp site develops, and the foundations can be used again in the new position.
Advantage 1: foundations can be disassembled and used again.
Advantage 2: extremely resistant to pull-out which avoids the need for guy ropes.
Discover our solutions
Our adapted solutions
Do you have a project? Get a free estimate via our online form