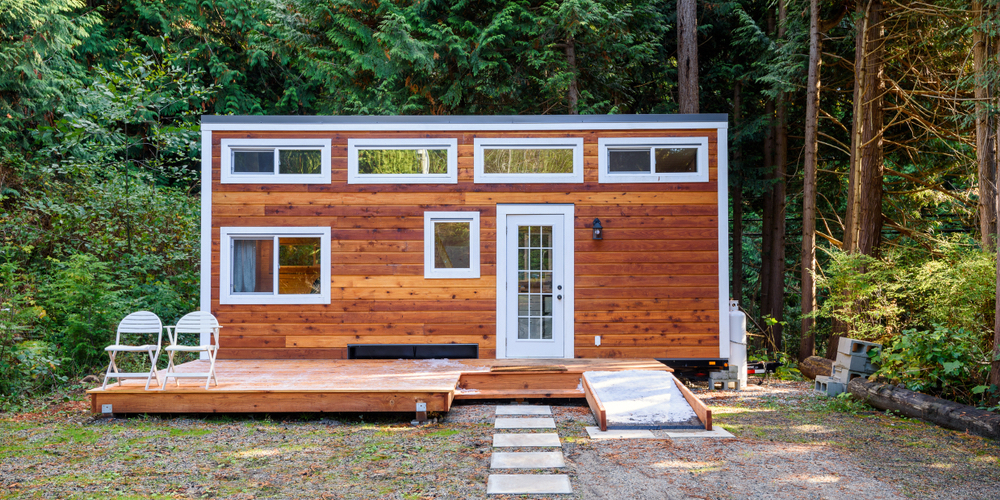 Lightweight construction with flooring on Weasyfix foundation screws
Do you want to build a hut, light leisure home, tiny house or even a chalet without concrete?
The right Weasyfix foundation screw exists to match your requirements!
Specific advantages
Why use Weasyfix screws?
Whether in the form of a light leisure home, a chalet, a tiny house or a habitable hut, these structures provide our green spaces with an additional living area.
Veritable constructions that are comfortable, fully equipped and demanding on the foundations.
Weasyfix foundation screws enable them to be installed in cramped and/or difficult-to-access spaces.
Advantage 1: Weasyfix foundation screws can be easily transported to cramped or steep spaces.
Advantage 2: the system allows ventilation from below and insulation of the floor, giving the construction a far longer service life than concrete slabs.
Discover our solutions
Our adapted solutions
Projects & creations
Light leisure homes/Chalet/Tiny House/Hut
Do you have a project? Get a free estimate via our online form