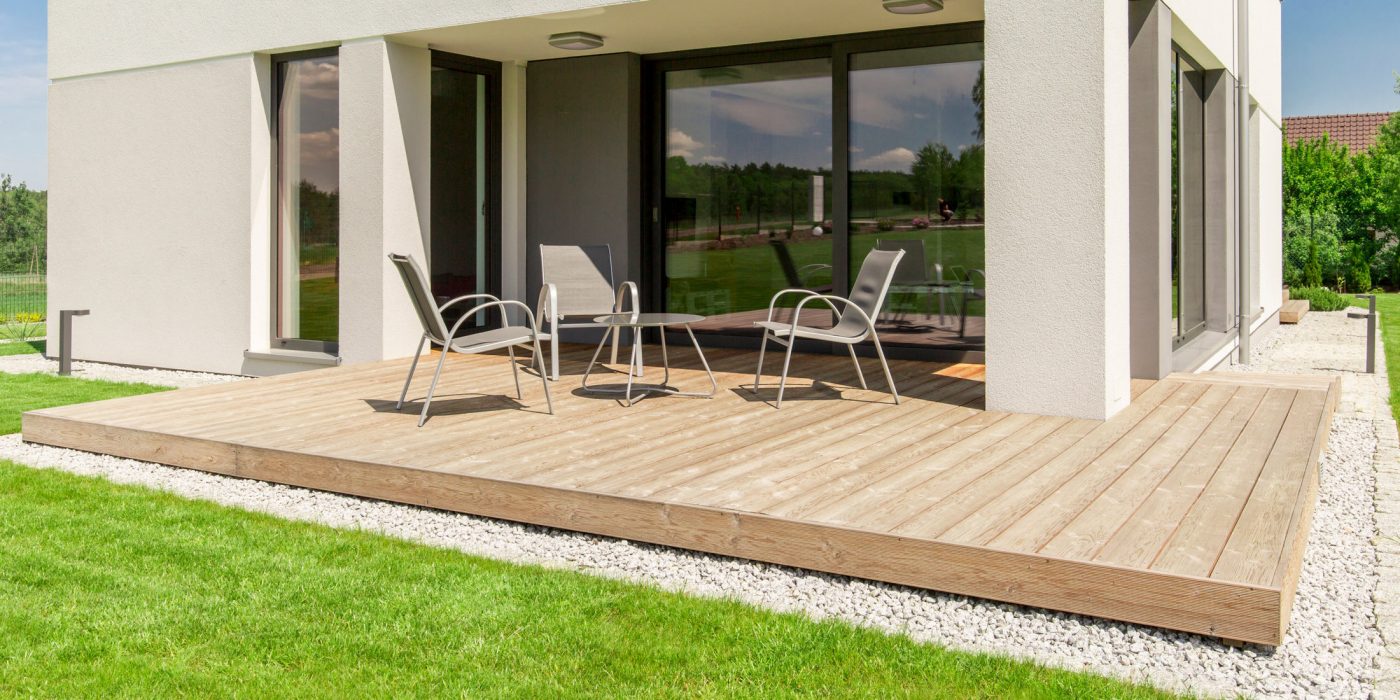 Wooden terraces on Weasyfix foundation screws
Would you like to build a wooden terrace without concrete foundations?
The right Weasyfix foundation screw exists to match your requirements!
Specific advantages
Why use Weasyfix screws?
Wooden terraces are environmentally-friendly, easy to erect and have a "natural" appearance.
Weasyfix provides specific connectors for wooden structures which make it possible to install terraces quickly, and enable multiple adjustments to be made without interrupting the work. In some cases, the terrace is even completed in one day!
Advantage 1: Weasyfix foundation screws leave the ground intact after installation.
Advantage 2: Weasyfix connectors offer a range of adjustments that simplifies the installation and corrects possible errors and inaccuracies.
Discover our solutions
Our adapted solutions
Projects & creations
Wooden terraces
Discover the most beautiful accomplishments of professional craftsmen on Weasyfix products!
Do you have a project? Get a free estimate via our online form