Setting up the Festival de Cannes with Weasyfix foundation screws
Come and discover one of our most beautiful temporary creations with Weasyfix foundation screws.
It was our great pleasure to help set up the Festival de Cannes!
Thanks to an ingenious concept, several tents and wooden structures welcomed the artists and decorated the town's beautiful beaches.
1

/3
Implementation
Weasyfix foundation screws facilitate the implementation of demanding temporary projects in spaces that can sometimes be difficult for heavy machinery to access.
The system is easy to disassemble again when the event is over.

Interior view
In the case of this creation, the frame structure was installed on 1,120 mm (A7) Weasyfix foundation screws designed for use in sandy soil.
Choosing the right screw is important to ensure stable anchoring of the structure.

Night view
Thanks to Weasyfix foundation screws, the project was completed quickly and in an aesthetic way!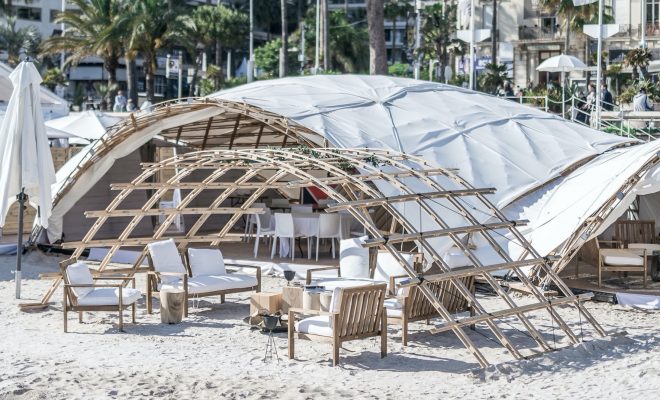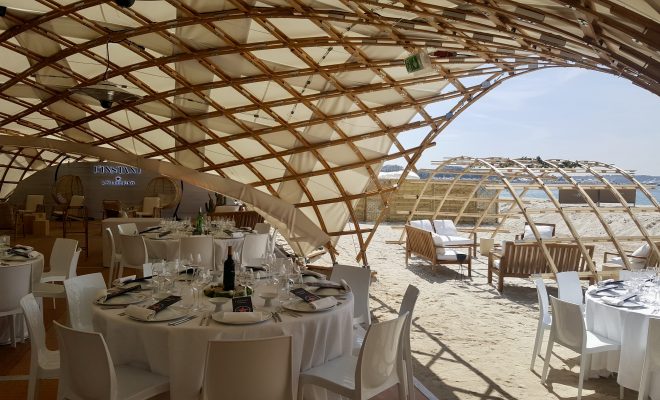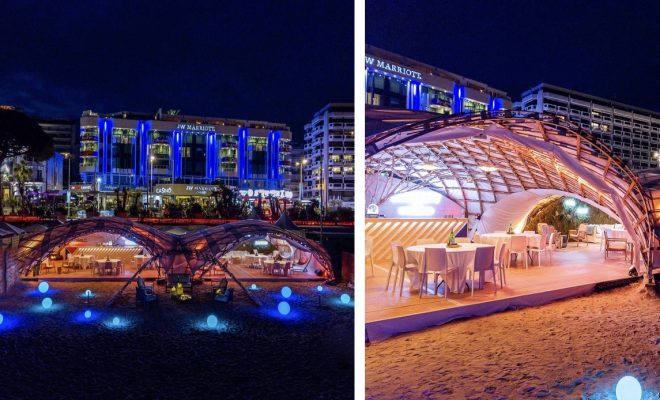 Discover our solutions
Weasyfix provides advice
Creations on foundation screws
See other creations
Discover beautiful constructions built on Weasyfix foundation screws without the use of any concrete

Do you have a project? Get a free estimate via our online form