Fishing deck on Weasyfix foundation screws
Creation of a fishing deck without concrete with the aid of Weasyfix foundation screws.
Thanks to the adapted tool, Weasyfix offers solutions that enable Weasyfix foundation screws to be installed in water.
In terms of stability, the results are impressive.
Installing foundations with the aid of portable machines avoids modifying the soil in aquatic environments.
Weasyfix foundation screws offer an alternative to heavy and polluting concrete blocks.
1

/1
System adjusted to all types of soil conditions
Weasyfix foundation screws adapt perfectly to the type of soil in question (hard soils, moderate soils and soft soils with precautions).
The wide range of our eco-friendly solutions is part of a circular economy system.
The use of Weasyfix foundation screws does not alter the permeability of the soil.
Weasyfix foundation piles can be easily unscrewed, making it possible to move the structure built without concrete foundations.
The portable Weasyfix machines make it easy to anchor the deck's metal structure in the water.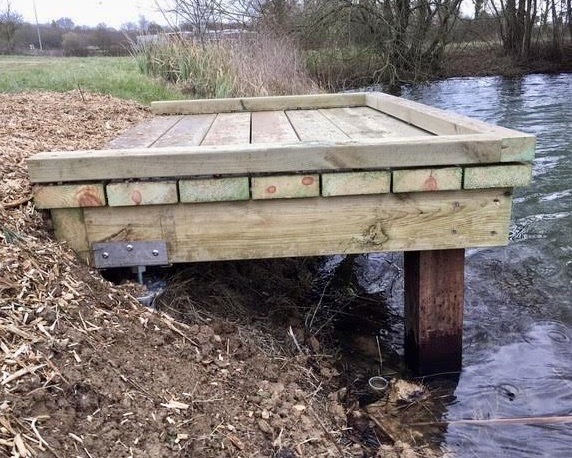 Discover our solutions
Weasyfix provides advice
Non-standard solution
Products used
Creations on foundation screws
See other creations
Discover beautiful constructions built on Weasyfix foundation screws without the use of any concrete

Do you have a project? Get a free estimate via our online form