Raised wooden fence on Weasyfix foundation screws
Creation of a concrete-less raised wooden terrace with the aid of Weasyfix foundation screws.
Weasyfix foundation screws are sufficiently resistant for supporting raised constructions.
They are available in various sizes to reach the depth at which the ground becomes load-bearing, and compensate for any differences in level above the ground.
Their hot-dip galvanized steel composition guarantees the durability and stability of the foundations.
1

/7
Construction of a raised wooden terrace
Here are several steps involved in a creation using Weasyfix foundation screws.

Installing Weasyfix foundation screws
The screws and connectors are installed in a way which distributes the load evenly over the entire surface.

Zoom in on the screws & connectors
The following products are used in the order of installation:

- Weasyfix foundation screw FS750-F® (A2)

- Connect 60® (C12)

- Galvanized steel tube (E3 - E4)

- Top 60® (C13)

- Wood PRO® (C1) connector


The construction rests on 750 mm foundation screws to which galvanized steel tubes are attached.
These tubes are connected to the screw via the CONNECT 60 (C12), and to the structure via the TOP 60 (C13).

Load-bearing structure
Installation of the load-bearing structure.


The structure is attached to the WOOD PRO® (C1) connectors.



Spacer structure
Installation of spacers on the load-bearing structure.

Parapet railings
Installation of railings.

Results of the creation on Weasyfix foundation screws
This raised wooden terrace was built very quickly thanks to the solutions developed by Weasyfix.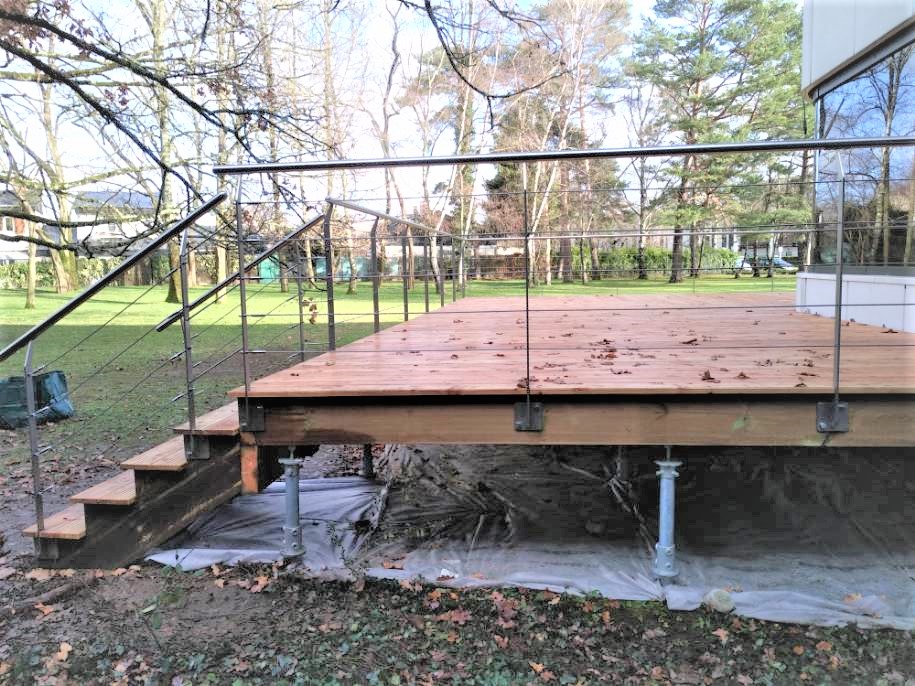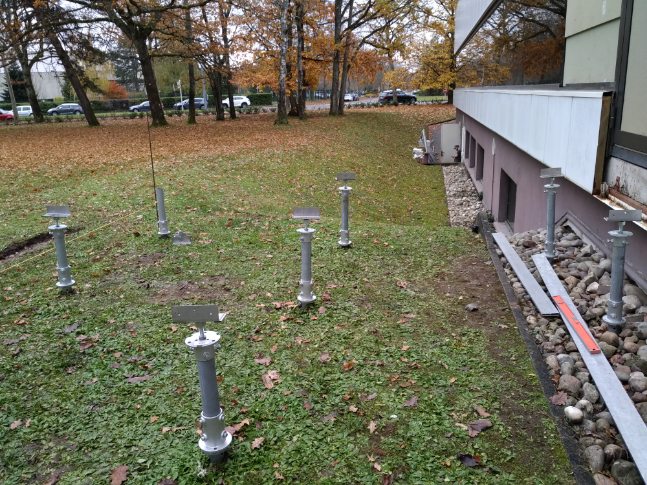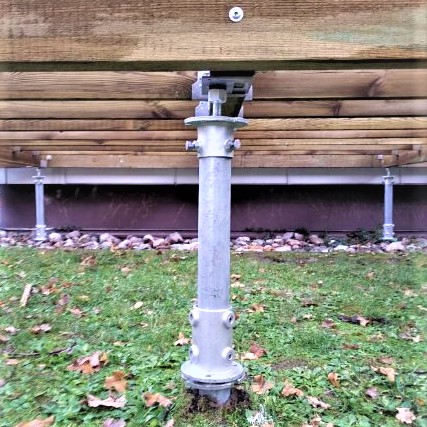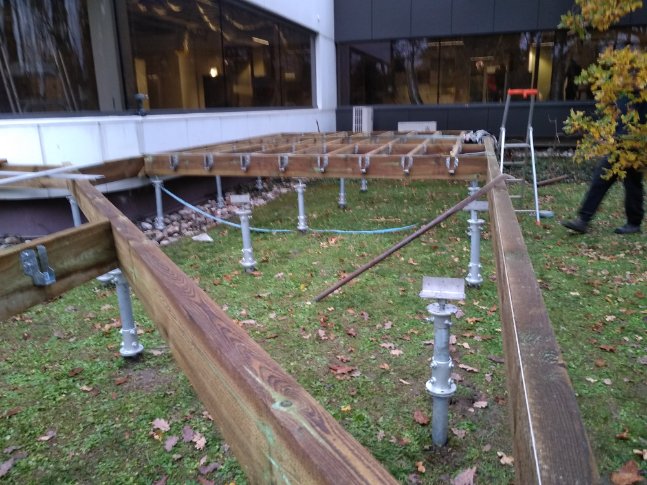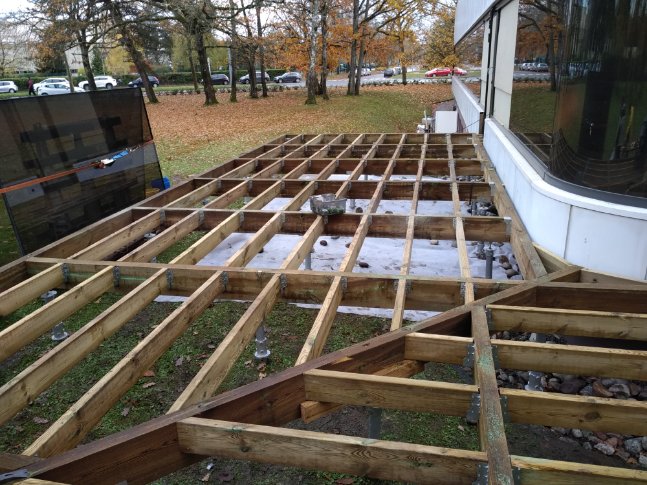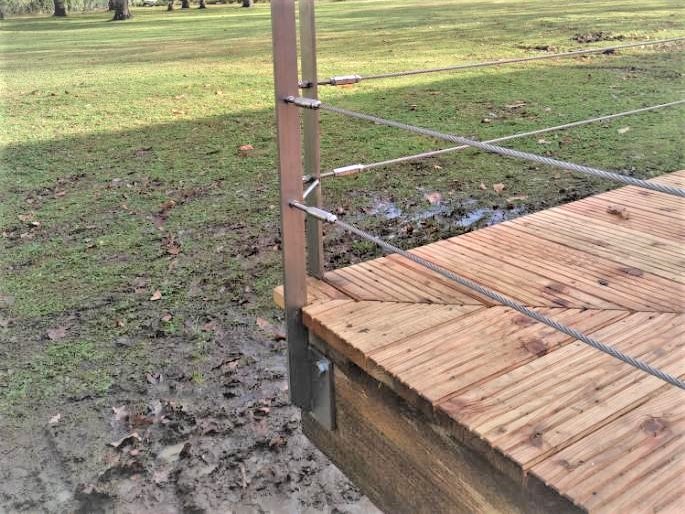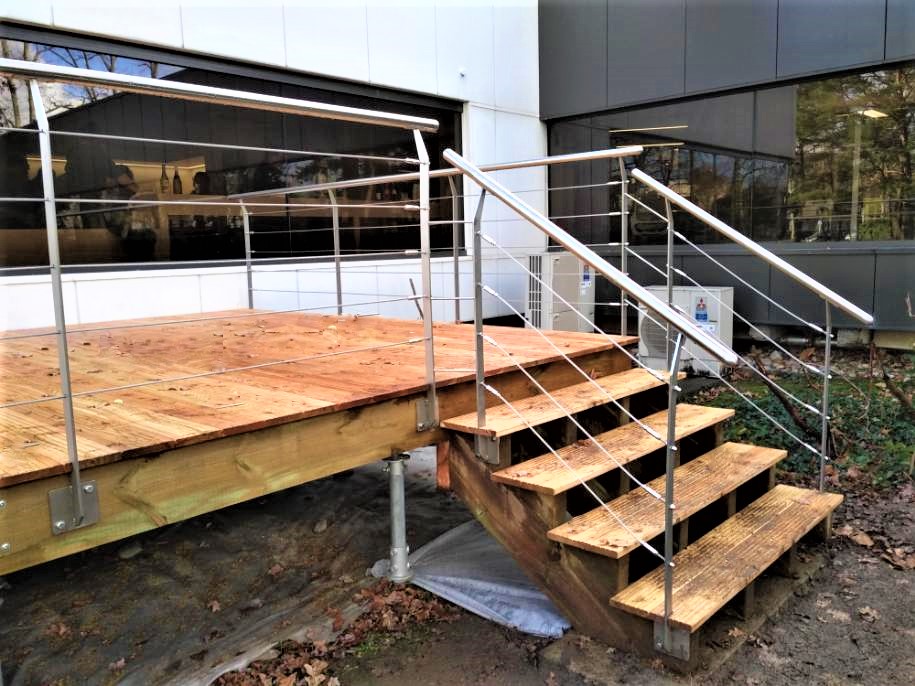 Discover our solutions
Weasyfix provides advice
Non-standard solution
Products used
Creations on foundation screws
See other creations
Discover beautiful constructions built on Weasyfix foundation screws without the use of any concrete

Do you have a project? Get a free estimate via our online form