Carport on Weasyfix foundation screws
Installing a concrete-less carport on Weasyfix foundation screws.
Weasyfix offers solutions adapted to customer requests.
The products, including Weasyfix foundation screws, are consistent with each other in order to offer a harmonious overall system, both for terrace applications and for lightweight wooden frame constructions without concrete: carports, garden sheds, pool houses, etc.

The connectors which complement the Weasyfix foundation screws offer easy and precise correction settings for various installation errors: level correction, plumb correction, as well as alignment correction of Weasyfix foundation piles.

1

/1
Easy and effective installation
For this creation on 90/90 mm posts, the WOOD 90® (C5) connectors support the wooden posts, and offer several centimetres of alignment correction between the Weasyfix foundation screws.
VERTIKIT is the indispensable complement to the WOOD 90/120/140 connectors, and ensures the perfect verticality of the post in a few minutes.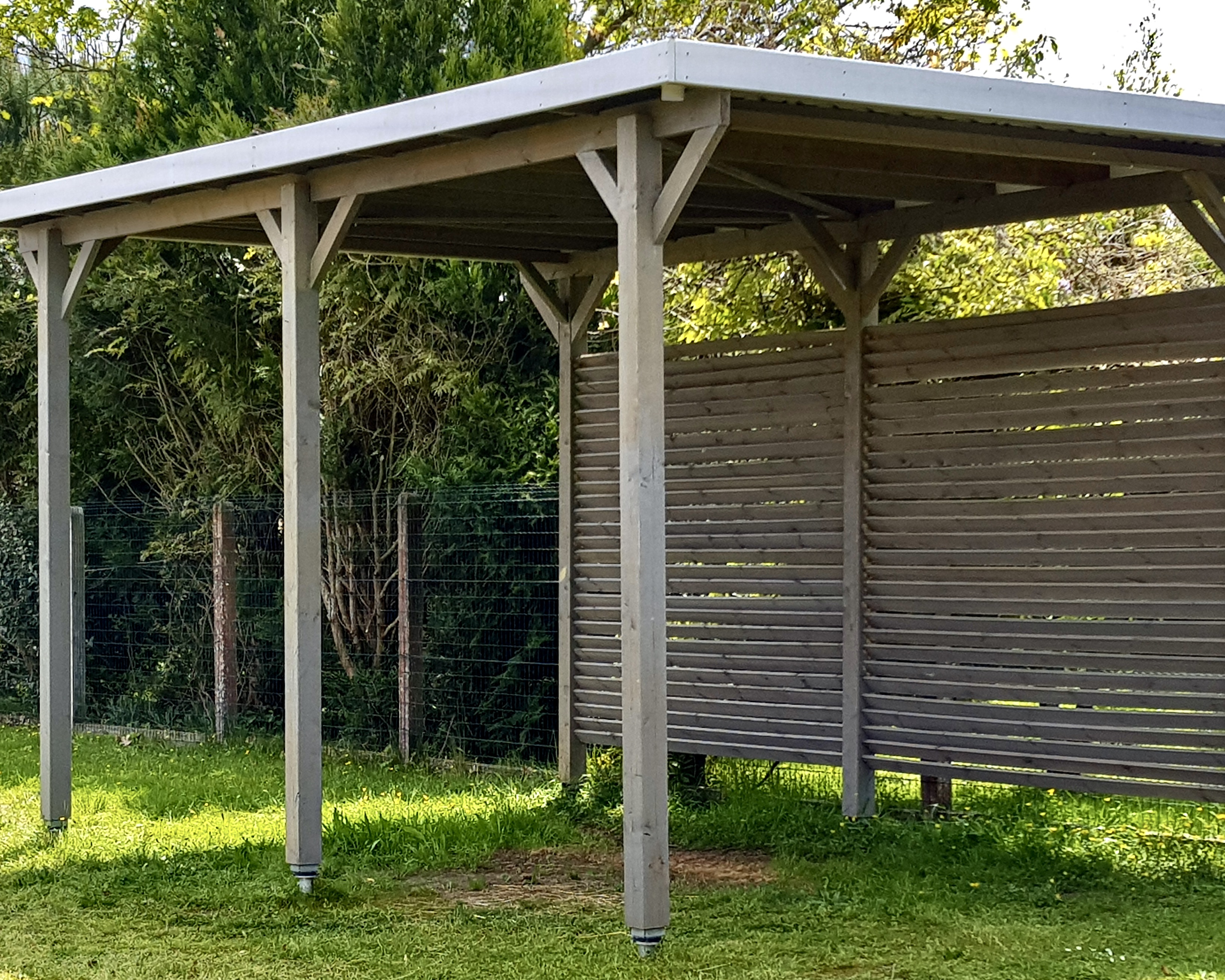 Discover our solutions
Weasyfix provides advice
Creations on foundation screws
See other creations
Discover beautiful constructions built on Weasyfix foundation screws without the use of any concrete

Do you have a project? Get a free estimate via our online form